The Latest in Dental Innovations
offered at Roper Aesthetic Dentistry
Do you want the same dentistry that was available 100 years ago put in your mouth? So many dentists are slow to change from the old techniques they learned in dental school decades ago. At Roper Aesthetic Dentistry we take pride in our state of the art facility and materials and techniques. We only put in your mouth what we would use in ours.

Dr. Chris Roper is committed to offering guests the very best in cosmetic dentistry technology. In our eyes, better technology means greater comfort, more natural looking results, longer-lasting tooth restorations, less time in the dental chair, and a more beautiful smile.
As demands in the vast dental industry change, expectations get higher. guests demand more, and while some progressive practices stay ahead of the trends, others struggle to keep up. What many dental providers may not realize is that you've got to invest in your guests, if you want them to continue investing in you. A dentist who adopts new high-tech capabilities shows he not only cares about your results, he cares about you and your dental health. If you care about your cosmetic dentistry results, you'll look for a cosmetic dentist who is committed to offering guests state-of-the-art technology and equipment.
Our team is consistently on the forefront of advances in the neuromuscular and cosmetic dentistry fields. If a product or procedure is well-tested, safe, and offers benefits we think our guests will appreciate, you can find it here. During your complimentary smile evaluation, we will explain the advantages of choosing a dental practice with high standards for technology, and demonstrate other treatment improvements that can enhance your smile safely.
Dr. Roper and his team want to highlight a few of the dental innovations currently in use at Roper Aesthetic Dentistry:
Diode Laser
DIAGNOdent
Digital Intra-Oral photography
TENS unit
Digital X-Rays
Technology continues to move forward, and we want our guests to know that Roper Aesthetic Dentistry is right up front, ready to take on the next innovative idea. From your regular dental check-up, to high-tech cosmetic dentistry, neuromuscular dentistry, and endodontic treatments, Dr. Roper is giving you the highest quality treatment possible.
If you live in British Columbia, Comox, Courtenay, Nanaimo or Vancouver Island, a skilled cosmetic dentist is just minutes away. Call or E-Mail Dr. Chris Roper for your
cosmetic dentistry
or aesthetic dentistry
evaluation
.
Phone: 250-923-9363
Roper Aesthetic Dentistry
"Changing Lives One Smile at a Time"
201-2276 S. Island Hwy.
Campbell River, BC, Canada V9W 1C3
Email
Practice Areas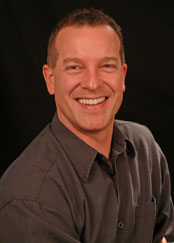 Meet Dr. Roper
Changing Lives One Smile at a Time.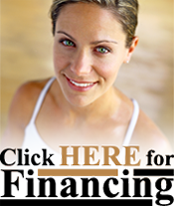 Welcome to Roper Aesthetic Dentistry website, please upgrade your Flash Plugin and enable JavaScript.