Neuromuscular Dentist
Serving Vancouver Island, British Columbia
TMJ TMD Treatment
Bad Bite
TMJ Therapy
Full Mouth Reconstruction
TENS unit
Neuromuscular dentist Dr. Roper and his skilled neuromuscular dentistry team provide pain management therapy for guests suffering from TMJ/TMD.
Many of our neuromuscular guests come to us after their symptoms have worsened and become unbearable. Dr. Roper starts the diagnostic process by using state-of-the-art technology to discover the source of your discomfort. (See Bad Bite)
Once the cause of your malocclusion (misaligned bite) is detected, your neuromuscular therapy may include oral appliances, the TENS unit, medication, or in severe cases, surgery. In the meantime there are several ways to manage your pain and lessen your discomfort until your better bite is achieved.
In addition to using his technology and perhaps some medication, Dr. Roper may suggest some lifestyle and food changes. Your TMJ therapy plan is completely personalized to not only eliminate your symptoms, but also to restore your bite to a healthy, permanent position. Ideally, once the jaw bone, muscles and tendons are functioning properly, you should be completely pain-free!
Neuromuscular dentist Dr. Roper understands how uncomfortable TMJ can be, and he will do everything possible to make sure you find relief from TMJ symptoms as soon as possible. Our pain management therapies are designed to free you from pain, soreness, discomfort, and other side effects of TMJ that disrupt your daily life. If you are dealing with pain due to TMJ, our skilled neuromuscular dentist may be able to get you back on track.
Dr. Chris Roper has helped countless men and women find relief from pain due to neuromuscular problems. Don't live with the discomfort any longer! Visit our guest Testimonials page to hear about others' experiences with our TMJ doctor.
Contact the British Columbia neuromuscular dentist at Roper Aesthetic Dentistry. Our attentive team is ready to help you beat TMJ/TMD. Your first smile evaluation is free!

Roper Aesthetic Dentistry
Changing Lives One Smile at a Time
201-2276 S. Island Hwy.
Campbell River, BC, Canada V9W 1C3
Fax: (250)923-9365
Practice Areas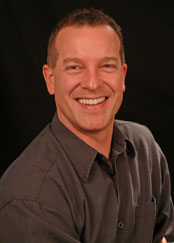 Meet Dr. Roper
Changing Lives One Smile at a Time.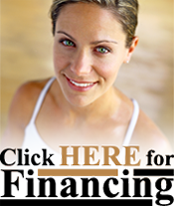 Welcome to Roper Aesthetic Dentistry website, please upgrade your Flash Plugin and enable JavaScript.