Zoom Tooth Whitening
Serving Vancouver Island, British Columbia
Roper Aesthetic Dentistry has an incredible solution for men and women in British Columbia in need of a brighter smile. While you may have been wanting to whiten your teeth for years, you just weren't sure how to get great results that were also affordable. If you've tried over-the-counter whiteners, you may have been turned off of whitening due to disappointing results.
Dr. Roper wants his British Columbia guests to know there are effective whitening treatments out there – you just have to know where to look!
Dr. Roper and his team offer in-office whitening for on-the-go people who can hardly find the time to get everything done, let alone add a whitening regimen to their day. If you would rather whiten quickly, instead of using a professional at-home kit, Roper Aesthetic Dentistry offers the amazing Zoom Tooth Whitening System.
Whiten teeth over your lunch hour!
Dr. Roper uses the technologically superior Zoom! Advanced Whitening System to give his guests dramatic whitening results in just 45 minutes (plus some time for preparation and follow-up). The newest Zoom! whitening formula with "stain terminators" combines with state-of-the-art bulb technology for faster, more brilliant results. Just schedule an appointment for your quick Zoom! treatment, and enjoy the benefits of brighter teeth in about an hour! Simple and effective, and takes scarcely any time from your busy day!.
First a patented Zoom! Advanced bleaching solution is applied to teeth. Then, a special laser light gently activates and speeds the whitening agent in that bleaching solution. Voila! Teeth are up to 8 shades whiter!
Dr. Roper and his team are proud to offer the most advanced Zoom tooth whitening system available today. Treatment is quick, easy and pain-free. What are you waiting for? Finance your white smile treatment today.
View our Zoom! Smile Gallery to see how whitening has helped so many men and women
Tooth Whitening Frequently Asked Questions
Get unparalleled whitening results with the Zoom! Advance System, or our at-home whitening option. Call or
E-Mail
Roper Aesthetic Dentistry to discuss your simple and effective whitening treatment. Your initial smile evaluation is free!

Roper Aesthetic Dentistry
Changing Lives One Smile at a Time
201-2276 S. Island Hwy.
Campbell River, BC, Canada V9W 1C3
Fax: (250)923-9365
Practice Areas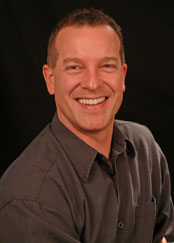 Meet Dr. Roper
Changing Lives One Smile at a Time.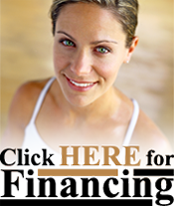 Welcome to Roper Aesthetic Dentistry website, please upgrade your Flash Plugin and enable JavaScript.