FAQ's regarding Whitening
at Roper Aesthetic Dentistry
Should I whiten my teeth at home or in the office?
Dr. Roper suggests that you choose a whitening method that you feel most comfortable with. Many people love our in-office Zoom advanced whitening system because of the convenience. Others prefer to achieve their own whitening results gradually in the comforts of their home. Regardless of the option you choose to make, the results are fantastic! Schedule a complimentary smile evaluation and Dr. Roper will discuss the benefits of each with you to find the perfect solution.
Are whitening results guaranteed?
Each whitening experience has unique results based on the condition of teeth. Your current health and your lifestyle habits may determine the final result. While no cosmetic dentist can guarantee specific results, we can show you our Smile Gallery and let you talk with satisfied guests that have had whitening . After a thorough evaluation of your dental health, Dr. Roper can give you an idea of what to expect from both at-home or in-office whitening options.
How can I prevent my new shade from fading?
First of all, you'll want to care for your whitened teeth daily – regular brushing and flossing are crucial in keeping your teeth safe from discoloration. You should visit Dr. Roper every six months to make sure your teeth and gums are in good health, and to discuss cosmetic dentistry treatments that can improve the appearance of teeth. Use common sense and avoid things that can stain teeth, such as:
Smoking
Chewing tobacco
Black tea
Coffee
Berries and berry juices
Red wine
While professional whitening from Roper Aesthetic Dentistry whitens teeth longer than over-the-counter methods, your teeth will eventually lose some of their brightness. You may contine to do touch-ups at home to maintain the the results. An at-home follow-up kit comes with every in-office Zoom! treatment and Dr. Roper will give you instructions on how to use it. Visit our "In the News" page to inquire about our "Stay white for Life" program
Are over-the-counter whiteners a waste of money?
Most of them will work to some extent, but if you expect, dramatic results, you may be disappointed. Professional whitening systems such as the Zoom whitening offer better results in a shorter amount of time, and a take-home professional kit will also give you quicker results, since the trays will be custom-made to fit you properly and the gel will be professional-strength.
Why should I choose Roper Aesthetic Dentistry to whiten my teeth?
Dr. Roper has helped many people in Campbell River and surrounding areas to smile more brightly with modern, safe whitening solutions. He is sensitive to your needs and can give you the results you're looking for in a time period you are comfortable with. Dr. Roper also offers affordable financing to fit whitening into your budget with ease.
We serve clients in Campbell River, Courtenay, Comox Valley, Vancouver Island, Nanaimo and British Columbia with the latest whitening treatments designed to give you a brighter smile. Call or E-Mail our tooth whitening team for your free smile evaluation.

Roper Aesthetic Dentistry
Changing Lives One Smile at a Time
201-2276 S. Island Hwy.
Campbell River, BC, Canada V9W 1C3
Fax: (250)923-9365
Practice Areas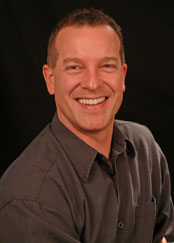 Meet Dr. Roper
Changing Lives One Smile at a Time.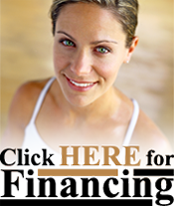 Welcome to Roper Aesthetic Dentistry website, please upgrade your Flash Plugin and enable JavaScript.