Oral Sedation Dentistry
at Roper Aesthetic Dentistry
Are you one of the many people who avoid the dental chair because of fear or anxiety? Roper Aesthetic Dentistry offers anxious guests a dental experience far more relaxing than you ever thought possible.
With the latest in oral sedation dentistry, guests can combine dental procedures in a "sleep" session that involves taking a safe dose of medication. Take a small dose about an hour before treatment, and undergo your dental procedure in a deeply relaxed state.
In addition to the oral medication, you'll enjoy a variety of guest amenities designed to put you at ease and enhance your dental experience.
Oral Sedation "sleep dentistry" may be the perfect solution for you if you:
Have avoided necessary dental care because of fear or anxiety
Would like to have cosmetic dentistry procedures performed, but haven't, out of fear
Have a sensitive gag reflex
Don't respond well to certain numbing or other sedation methods
Have had a bad dental experience in the past
Would like to combine multiple procedures into one appointment
Putting off dental check-ups, General Dentistry, Neuromuscular treatment, or Endodontic treatments can seriously endanger your dental health. Taking risks with your dental health will undoubtedly affect your overall well-being.
Don't let fear keep you from getting the important care you need. Nearly any Cosmetic dentistry, Neuromuscular Dentistry, Endodontic or General Dentistry treatment can be performed with safe sedation. Dr. Roper can schedule two or more procedures to be performed during one appointment, saving you time and costs.
We offer oral sedation dentistry for British Columbia guests who want their dental procedures performed with peace-of-mind. Our compassionate and friendly team is here to put you at ease and help you actually enjoy your visit.
Choose oral sedation dentistry for a pleasant, stress-free dental experience.
Dr. Roper serves anxious guests in Campbell River, Courtenay, Comox Valley, Vancouver Island, Nanaimo, British Columbia, with the latest in oral sedation dentistry. Contact our team today for your complimentary smile evaluation.
Phone: 250-923-9363
Roper Aesthetic Dentistry
"Changing Lives One Smile at a Time"
201-2276 S. Island Hwy.
Campbell River, BC, Canada V9W 1C3
Email
Practice Areas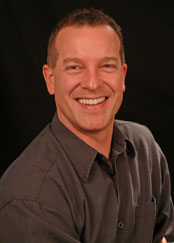 Meet Dr. Roper
Changing Lives One Smile at a Time.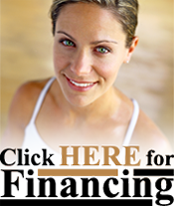 Welcome to Roper Aesthetic Dentistry website, please upgrade your Flash Plugin and enable JavaScript.