Tooth Colored Composite Fillings
Serving Vancouver Island, British Columbia
Most people have had a few fillings placed during their lifetime. Old fillings have a limited life span or have a poor appearance. Choose tooth colored composite fillings to fix minor tooth problems like small cavities, or to replace unattractive outdated metal fillings that can make you self-conscious about your smile.
Cavities are a fact of life for most of us – it's hard to stick to a strict dental hygiene regimen when life is so fast and busy. Make sure you are visiting the dentist every six months and practicing great home care. When Dr. Roper finds evidence of decay, schedule a filling appointment as soon as possible to stop that decay in its tracks.
When you choose Dr. Roper as your general or cosmetic dentist, you are getting the benefit of years of experience and the latest technology. Dr. Roper uses the latest cavity detection innovations to catch cavities before they do irreversible damage. By catching cavities early, our dental team can stop the spread of decay with custom created, natural-looking fillings.
The tooth colored composite filling process restores the tooth back to a healthy functioning state. Dr. Roper simply removes all traces of decay and replaces the bacteria damaged enamel with a filling that recreates the look and feel of natural enamel. Once it is hardened in place. Fillings are one of the most conservative treatments possible, and usually the treatment of choice for small areas of decay.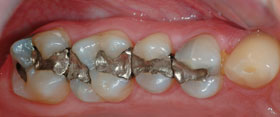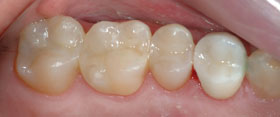 Tooth colored composite fillings match teeth perfectly with a result that leaves others guessing which teeth have had dental work done!
Frequently Asked Filling Questions
Fearful of the dentist? Have white fillings and other cosmetic dentistry treatments performed using sedation dentistry.
Our British Columbia smile makeover team has helped thousands avoid the serious consequences of decay with state-of-the-art white fillings. Read about past guest experiences on our Testimonials page.
Contact Roper Aesthetic Dentistry for natural-looking white fillings in Campbell River, Courtenay, Comox Valley, Vancouver Island, Nanaimo and British Columbia. Our experienced cosmetic dentist is ready to help you achieve the smile you've always dreamed of. Visit us today for a white fillings evaluation!

Roper Aesthetic Dentistry
"Changing Lives One Smile at a Time"
201-2276 S. Island Hwy.
Campbell River, BC, Canada V9W 1C3
Phone: (250)923-9363
Practice Areas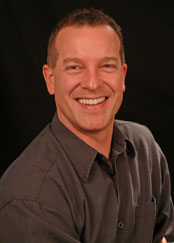 Meet Dr. Roper
Changing Lives One Smile at a Time.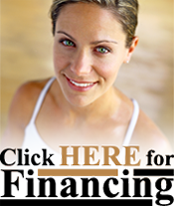 Welcome to Roper Aesthetic Dentistry website, please upgrade your Flash Plugin and enable JavaScript.