How to Choose a Cosmetic Dentist
Serving Vancouver Island, British Columbia
Choosing a cosmetic dentist who will provide you with high quality dentistry treatment, offer affordable financing, and deliver personal service can be a challenge. Ideally, you would like to find a dentist and support team you can trust.
When you're shopping for a cosmetic dentist who will serve you with the highest quality dental therapy, follow our suggested list of important "do's" and "dont's":
Don't take chances with your smile. High standards are a must when dealing with a cosmetic dentistry provider.
Do choose a cosmetic dentistry team that invests in the best technology.
Do choose a cosmetic dentist with an extensive, impressive portfolio of smile makeovers that look natural and attractive!
Do utilize word-of-mouth referrals to guide you to potential centers, but don't use a referral as an excuse not to find out for yourself if a particular dentist might meet your needs.
Don't choose a cosmetic dentist based strictly on location or proximity. Wouldn't you drive a little further for a better-looking, healthier smile?
Don't choose your cosmetic dentist strictly on cost! The best cosmetic dentists may charge a little more, but the technology, craftsmanship and attention to detail you get in return is well worth the investment.
Do choose a dentist who offers affordable financing.
Do choose a cosmetic dental center that offers flexibility in payment: payment plans, Financing, and a variety of accepted payment forms signal a desire to meet guests' needs for affordability.
Don't make the mistake of committing to treatment if you aren't confident about your choice. Remember, an initial consultation is just that – you are never obligated to schedule.
Do choose a cosmetic dentist that is certified by the Las Vegas Institute for Advanced Dental Studies. LVI is the premier dental training facility that distinguishes the best of the best.
At Roper Aesthetic Dentistry, we serve Campbell River, Courtenay, Comox Valley, Vancouver Island, Nanaimo and British Columbia, and we're ready to change the way you smile at the world. Call or
E-Mail
Roper Aesthetic Dentistry today for your free
smile evaluation.

(250) 923-9363
Roper Aesthetic Dentistry
Changing Lives One Smile at a Time
201-2276 S. Island Hwy.
Campbell River, BC, Canada V9W 1C3
Fax: (250)923-9365
Practice Areas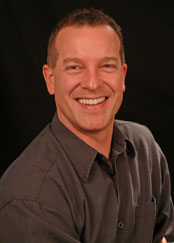 Meet Dr. Roper
Changing Lives One Smile at a Time.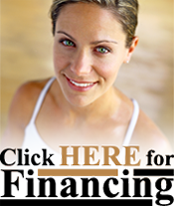 Welcome to Roper Aesthetic Dentistry website, please upgrade your Flash Plugin and enable JavaScript.