Invisalign Clear Braces
Serving Vancouver Island, British Columbia
Dr. Roper is proud to offer the amazing clear aligners technology to his guests. Metal-free Invisalign clear braces are helping thousands of British Columbians get the straight smile they've always dreamed of.
Invisalign can help men and women who:
Desire a straighter smile
Don't want to wear metal braces
Need to straighten a few or many teeth
Have an abnormal bite
Appreciate the discretion of clear braces
Don't want to commit to immovable braces
Want to be able to eat and drink what they want
How does Invisalign work?
Invisalign uses a series of clear, plastic aligners that comfortably fit over your teeth. They are removable, so there's no need to give up any of the food you love during treatment. You take them out for eating, brushing and flossing. And if you want to look your best for an important occasion, like a job interview or social outing, you can take them out for those few hours, as long as overall you leave them in for about 22 hours per day.
Your customized treatment plan begins with a digital projection of your treatment phases – you'll be able to watch your smile straighten right before your eyes! Every two weeks you'll discard your current pair of aligners and start wearing the next pair in the series. Each pair has been strategically designed to nudge your teeth a little differently, so that after you've worn the last pair, your teeth will be correctly aligned.
Every six weeks or so, you'll have a check-up appointment where you can discuss your treatment progress with Dr. Roper.
Orthodontic treatment has never been easier – and Invisalign clear braces is affordable too! It is the perfect alternative to clunky and unattractive metal braces. If you've put off straightening your smile all these years, go forward with it now, because orthodontic technology has finally made it easier to get a straighter smile!
Visit our Smile Gallery for images of our happy braces guests.
Learn more about the benefits of high-tech invisible aligners at www.invisalign.com
Learn how Invisalign has changed the lives of our guests in the Testimonials section.
Dr. Chris Roper offers Invisalign aligners to guests in Campbell River, Courtenay, Comox Valley, Vancouver Island, Nanaimo and British Columbia. Call or E-Mail our cosmetic dentistry office today to schedule your free
smile evaluation.

Roper Aesthetic Dentistry
Changing Lives One Smile at a Time
201-2276 S. Island Hwy.
Campbell River, BC, Canada V9W 1C3
Fax: (250)923-9365
Practice Areas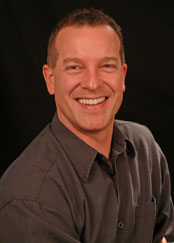 Meet Dr. Roper
Changing Lives One Smile at a Time.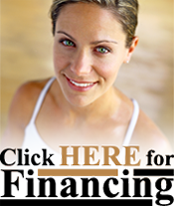 Welcome to Roper Aesthetic Dentistry website, please upgrade your Flash Plugin and enable JavaScript.