Teeth Whitening
Serving Vancouver Island, British Columbia
Who hasn't looked in the mirror and wondered how their smile might look just a few shades whiter?
Dr. Roper delivers incredible teeth whitening results to men and women in British Columbia who want the confidence and freedom that comes with a brilliant smile. If your teeth have become discolored due to aging, coffee or tea, smoking, or other factors, you can restore the whiteness of youth with simple, pain-free treatments.
The Roper Aesthetic Dentistry team uses the latest whitening technology to give guests brighter smiles without the wait and disappointing results of over-the-counter whiteners. A whitened smile can do wonders for your confidence, allowing you to smile bigger, brighter and more often.
Choose the in-office treatment for quick, dramatic whitening results. You can whiten your teeth an average of 8 shades in just over an hour with the Zoom! Advanced Whitening System After a short period of time in Dr. Roper's chair, you'll be on your way to a beautiful, refreshed smile.
For our in-office Zoom treatment, a safe bleaching solution is applied to teeth, and then activated with a special high intensity light. In about an hour, you're teeth have that youthful white glow you've been wishing for.
For at-home teeth whitening solutions, simply follow a set of instructions to whiten gradually in the comfort of your own home and on your personalized time schedule. Dr. Roper will take a mold of your teeth and have a customized pair of trays made for you to use at home. Check back with Dr. Roper to assess the progress of your at-home whitening efforts.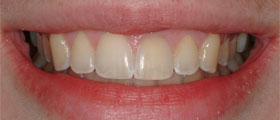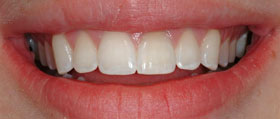 While teeth whitening is a popular procedure alone, you may also combine smile makeover treatments for a winning smile. Consider tooth bonding, porcelain veneers, Gum Re-contouring, porcelain crowns , Invisalign, and others to get your best smile.
Frequently Asked Teeth Whitening Questions
See what a difference a little Zoom! can make! Visit our Smile Gallery to view amazing whitening results.
Your brilliant white smile is waiting! For state-of-the-art
teeth whitening
in Campbell River, Courtenay, Comox Valley, Vancouver Island, Nanaimo and British Columbia, choose Roper Aesthetic Dentistry.
Contact
tooth whitening dentist Dr. Chris Roper for a free smile evaluation and find out how
affordable
a better smile can be.

Roper Aesthetic Dentistry
Changing Lives One Smile at a Time
201-2276 S. Island Hwy.
Campbell River, BC, Canada V9W 1C3
Fax: (250)923-9365
Practice Areas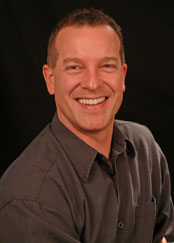 Meet Dr. Roper
Changing Lives One Smile at a Time.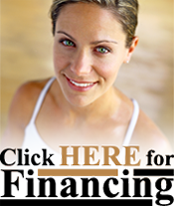 Welcome to Roper Aesthetic Dentistry website, please upgrade your Flash Plugin and enable JavaScript.