Bonded Tooth Coloured Restorations
at Roper Aesthetic Dentistry
serving Vancouver Island, British Columbia
If you're interested in cosmetic dentistry, but prefer a treatment that is quick, easy and minimally invasive, dental bonding may be the best way to go. Dental bonded restorations are a very popular cosmetic option, because it can solve a number of tooth problems with very little disruption to the natural enamel. You can make subtle or dramatic changes in a simple, single appointment.
Dr. Roper has helped thousands of British Columbia guests improve their smiles with the art of bonded restorations. With advanced training and technology in bonded restorations, Dr.Roper provides you with an amazing smile.
Bonded restorations are conservative in treatment and designed to repair:
Cracks
Chips
Discoloration
Misalignment
Sizing problems
Tooth gaps
The bonded restorations process does not require much time and has great results. During bonding, a special resin is applied to the teeth in layers and shaped to give you a very natural, enhanced tooth shape. The resin is chosen to match your current shade and looks very similar to natural enamel. Bonding is an ideal choice due to its versatility, and may be utilized on all tooth surfaces.
Bonding works well as a cosmetic choice – if your teeth have been weakened by decay, injury or old dental work, you could also consider porcelain crowns as a strengthening alternative.
Dr. Roper will go over the benefits of bonding, and the treatment steps involved, during your initial smile evaluation. You'll have a chance to ask questions, talk to a treatment coordinator about affordable financing options, and take a look at other cosmetic treatments that may enhance your smile.
For an even more dramatic smile improvement, consider adding tooth whitening, porcelain veneers, or gum recontouring to your smile makeover!
See how bonded restorations have helped to create beautiful smiles for our guests. Visit our Smile Gallery for before and after photos.
Frequently Asked Dental Bonding Questions
If you live in Campbell River, Courtenay, Comox Valley, Vancouver Island, Nanaimo, or British Columbia, schedule a complimentary
smile evaluation
with Dr. Chris Roper and his experienced team. We look forward to helping you reveal your most confident smile.
Contact us
today.

Roper Aesthetic Dentistry
"Changing Lives One Smile at a Time"
201-2276 S. Island Hwy.
Campbell River, BC, Canada V9W 1C3
Phone: (250)923-9363
Practice Areas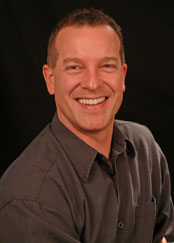 Meet Dr. Roper
Changing Lives One Smile at a Time.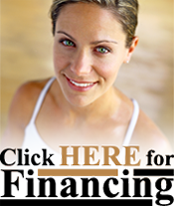 Welcome to Roper Aesthetic Dentistry website, please upgrade your Flash Plugin and enable JavaScript.