Porcelain Veneers
Serving Vancouver Island, British Columbia
Ready to upgrade your smile, but wary of in-depth treatment options? Ready for a perfectly-aligned smile that's perfectly beautiful? Roper Aesthetic Dentistry has an ideal solution to get you smiling again.
Improve your smile with metal-free, porcelain veneers.
Make short teeth appear longer
Brighten teeth with instant whitening
Cover cracks, chips and other imperfections
Make crooked teeth appear straighter
Correct gapped teeth instantly
Porcelain veneers are wafer-thin shells made of durable and natural looking porcelain. They are handcrafted to fit over your enamel for a dramatic, yet conservative, enhancement. Veneers are popular with our guests because they are so quick, painless, and lifelike. The translucent porcelain absorbs and reflects light like natural enamel, for beautiful results.
Veneers are a great way to get a better smile, without the more invasive cosmetic dentistry treatments. To get a beautiful, comprehensive smile makeover, combine treatments and save time and money! Choose Bonding , tooth whitening, porcelain crowns , white fillings and other smile enhancement options to complement your porcelain veneers. If you're excited about your smile makeover possibilities, but not sure which treatments can give you the best results, schedule a smile design consultation.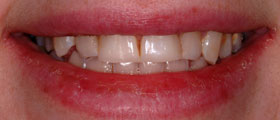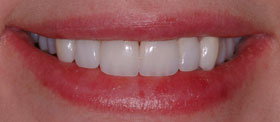 By choosing a cosmetic dentistry team with experience and an eye for design, you'll have the best chance for a smile that shines brightly. Dr. Roper has helped hundreds of British Columbia guests smile with confidence with beautiful, natural-looking porcelain veneers. Visit our Smile Gallery to view photos of our porcelain veneer guests.
Smile and laugh easily with Empress veneers from instant orthodontic specialist Dr. Chris Roper!
Frequently Asked Porcelain Veneers Questions
If you are in Campbell River, Courtenay, Comox Valley, Vancouver Island, Nanaimo or British Columbia you can choose a smile makeover dentist with a superb track record of delivering porcelain veneers that are as strong as they are beautiful. Contact Dr. Chris Roper today for your free smile evaluation.

Roper Aesthetic Dentistry
Changing Lives One Smile at a Time
201-2276 S. Island Hwy.
Campbell River, BC, Canada V9W 1C3
Fax: (250)923-9365
Practice Areas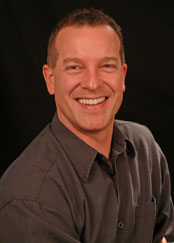 Meet Dr. Roper
Changing Lives One Smile at a Time.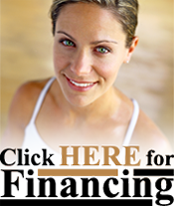 Welcome to Roper Aesthetic Dentistry website, please upgrade your Flash Plugin and enable JavaScript.