Instant Orthodontics FAQ
Serving Vancouver Island, British Columbia
How quickly can I improve my smile with porcelain veneers?
Veneers have earned the nickname "instant orthodontics" for the simple fact that they can correct multiple tooth problems more quickly and less invasively than other cosmetic tooth repair options. Veneers are the popular choice for guests who don't want to spend much time in the chair, and would prefer to choose treatments that leave natural enamel virtually untouched. Two visits are all you'll need.
Are porcelain veneers strong and long-lasting?
Absolutely. Dr. Roper uses porcelain because although porcelain by itself is prone to fracture, when bonded to natural teeth, it becomes incredibly strong and resistant to chipping. Eat all kinds of food and chew normally with porcelain veneers, and carry with you the peace of mind that comes with choosing a dentist who spends quality time to place your veneers carefully. Well-placed veneers can keep teeth looking beautiful for many years.
Why is porcelain an ideal choice for veneers?
So many men and women have chosen veneers to enhance and improve their smile. Porcelain is Dr. Roper's material of choice for veneers because of its many advantages. Porcelain:
Delivers the most natural appearance
Reflects light just like natural teeth
Allows you to eat normally
Is strong and durable
Is the most high-quality choice
Is one of the most conservative treatments
Is an affordable cosmetic treatment option
Can be performed using sedation dentistry
Can be completed in two quick visits
Will my new veneers look natural?
Your new instant orthodontics are carefully hand-crafted to blend seamlessly into your smile. Dr. Roper puts the highest priority on placing porcelain veneers for the most natural-looking result possible. With the translucent quality of porcelain and Dr. Roper's beautiful craftsmanship, your veneers should look and feel as natural as your own teeth. Dr. Roper will shape the veneers to fit perfectly over your teeth for a seamless integration. View our veneer Smile Gallery to see photos of porcelain veneer guests.
Why choose Roper Aesthetic Dentistry for my veneer treatment?
With so many dental providers in the British Columbia area, it can be hard to cut through the clutter to find the smile makeover specialist for you. Roper Aesthetic Dentistry is one dental destination that has earned an impeccable reputation in the community for high quality dentistry results, unparalleled guest service, and state-of-the-art technology.
Dr. Roper and his skilled team have helped thousands of British Columbia guests achieve a beautiful smile using the latest state-of-the-art technology and treatments. Choose Dr. Roper because of his experience, great results, and reputation for attentive dentistry care.
Visit How to Choose a Cosmetic Dentist for tips on choosing a smile makeover team.
Don't wait any longer to dramatically improve your smile with handcrafted instant orthodontics. If you live in Campbell River, Courtenay, Comox Valley, Vancouver Island, Nanaimo or British Columbia, Dr. Roper can help you smile brighter. Call or E-Mail our cosmetic dentistry team today.

Roper Aesthetic Dentistry
Changing Lives One Smile at a Time
201-2276 S. Island Hwy.
Campbell River, BC, Canada V9W 1C3
Fax: (250)923-9365
Practice Areas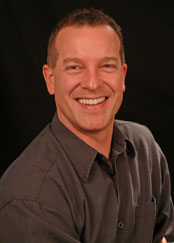 Meet Dr. Roper
Changing Lives One Smile at a Time.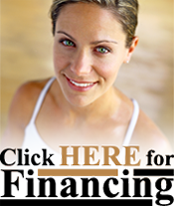 Welcome to Roper Aesthetic Dentistry website, please upgrade your Flash Plugin and enable JavaScript.