Porcelain Crowns
Serving Vancouver Island, British Columbia
Porcelain crowns are a very effective cosmetic dentistry treatment designed to correct a variety of tooth problems. Dr. Roper and his skilled cosmetic dental team help guests in British Columbia:
Restore size and shape to worn teeth
Add support to weakened teeth
Replace missing teeth
Modify color and shape
Restore a cracked or chipped tooth
Replace old metal crowns for a natural look
Protect enamel and roots compromised by injury or decay
A custom-crafted porcelain crown may be used to save a tooth. While Tooth Colored Fillings are the first line of defense and a less invasive cosmetic dentistry treatment option, porcelain crowns are placed when decay has destroyed too much of the tooth structure for any type of filling to be effective. During your free smile evaluation Dr. Roper will let you know which option may be more beneficial.
Because crown placement requires the reduction of natural enamel, it is considered a more invasive alternative than porcelain veneers. However, a porcelain crown completely covers the remaining natural tooth with a strong shield that protects it from future damage and decay as long as you maintain good dental hygiene.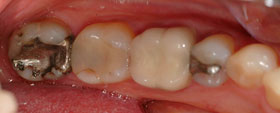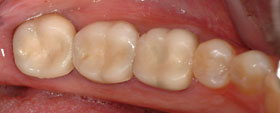 Choosing a dentist who places a high priority on artistry is important when selecting a cosmetic dentist. We use the latest state of the art materials and technology to provide you with beautiful natural restorations. If you have crowns or other old dentistry that appears bulky, thick, chalky, worn, mismatched, or have dark lines at the gum line then maybe its time for your smile evaluation. See How to Choose a Cosmetic Dentist for tips on picking a dental team.
Visit our Smile Gallery to see how beautiful and brilliant a crown restoration can be.
Frequently Asked Porcelain Crown Questions
Dr. Roper serves Campbell River, Courtenay, Comox Valley, Vancouver Island, Nanaimo and British Columbia guests who can improve their smiles with Porcelain crowns. Call or E-Mail Roper Aesthetic Dentistry today for your free smile evaluation.

Roper Aesthetic Dentistry
"Changing Lives One Smile at a Time"
201-2276 S. Island Hwy.
Campbell River, BC, Canada V9W 1C3
Phone: (250)923-9363
Practice Areas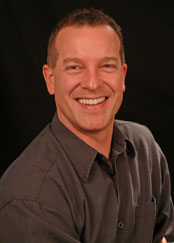 Meet Dr. Roper
Changing Lives One Smile at a Time.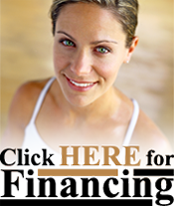 Welcome to Roper Aesthetic Dentistry website, please upgrade your Flash Plugin and enable JavaScript.