Roper Aesthetic Dentistry Testimonials
Serving Vancouver Island, British Columbia
See what our guests had to say about the care they received at Roper Aesthetic Dentistry and their smile rejuvenation results:
"I would like to thank Dr. C. Roper for helping me to find a full night of sleep. Before being treated by Dr. Roper and his staff, I couldn't remember the last time I had a full night of restful sleep. I snored loudly; I slept badly. This went on for many years."
"I work in the Marine Industry, therefore it is essential that I am alert and aware of my surroundings at all times of the day. Before my treatment, I would be very tired during the day. I always had to have an evening nap, and, often, a mid-afternoon siesta, to make it through the day. I could not sit and watch television, or read without falling asleep. Not to mention that my wife kept kicking me out of our bed so she could get a good night's sleep!"
"Since being treated, and receiving my Klearway appliance, I sleep soundly and silently. I'm rested. I'm alert during the day. I rarely need naps between the time I get up in the morning and go to bed at night. And, a bonus - I've been sleeping with my wife every night! She is getting a better rest, because she's not being disturbed by my snoring, so she's not as tired (and cranky!)."
"So once more, thank you to all at Island View Dental Health Centre. This has changed our lives."
Michel
"Over the years I have had many crowns placed in my mouth. I had them done one tooth at a time. After a while I had many different colors evident when I smiled, even some dark metal edges showing. I had been anticipating the replacement of them all for many years. In addition I had experienced a fair amount of wear on my front teeth, making them appear short. To begin the process of replacement crowns I first visited Dr. S. Wood and had some gum surgery performed to lengthen my top teeth. I then attended Dr. Chris Roper's office to have all of my top teeth restored in porcelain. I also had all of my old crowns and fillings replaced in my bottom teeth. The results are nothing short of fantastic. Because Dr. Roper is able to do multiply teeth at one time, I was able to keep my dental office visits down to a bare minimum. I have had many complements about my appearance. Some of the people weren't even sure what I had done, but they just commented about the improvement in my appearance. I couldn't be more satisfied with the results. The entire office team went out of their way to make all of the appointments as pleasant as possible, from paraffin hand wax treatments to snacks during the longer appointments. Dr. Roper's office is a pleasure to visit and they have my total trust and appreciation for a job well done."
Dianne
ODE TO A GREAT DENTIST
"My incisors were cracked in many places, and my grin revealed wide open spaces. So I decided to go the extra mile, and get five crowns to improve my smile."
"Chris got out his tools and took my measure; He worked on me with patience and pleasure. He took the time to achieve perfection: I like what I saw in the mirror's reflection."
"Dr. Roper's a real master of his trade; I would certainly give him an A plus grade. By now, if you haven't got my gist, What I'm saying is that he's a true artist."
- A very satisfied guest
Lorne
"Before I underwent cosmetic dentistry, my teeth were discolored, of varying lengths, and my gums were receding."
"After Dr. Roper's expert care, I now have a radiant smile to greet each day and have had many compliments on my "new look."
"Why did I do it? Because I deserve it – and so do you!"
Sincerely,
Bev
"I've been accused of snoring for most of my adult life. I suffer from seasonal allergies as well as a few household allergies and the snoring has definitely affected the quality of my sleep. I would wake my self up constantly. I remember counting one night and reached eleven as the number of times I woke up to change position. I heard about an appliance called a Klearway. It is a clear plastic appliance that I wear at night. The appliance took me about 3 nights to get used to and now I don't dare sleep without it. Even if I'm going to grab a nap on the couch for 20 minutes, I pop the appliance in. I hardly ever wake up at night now. Not even for washroom visits because I sleep so soundly. I began noticing increased energy and decreased yawning as the weeks went by. I no longer snore at night and have been sleeping very comfortably. Thanks to Dr. Roper and the Klearway appliance I am one very happy client."
Dianne
Dr. Chris Roper:
"Thank-you for not only giving me back a great smile but also the ability to eat everything that has been so hard to do in the past .From the very onset of the year and a half process i found yourself and all your staff to be very professional , caring ,and involved me in the whole procedure. Both yourself and your assistant who sat to my left made every step as easy as possible. Even though I have moved from the area I will make every attempt to see you in the future."

Cheers ....Gord
"My name is Robin. And I am 41 years old. I work in construction and have 2 sons. I've always had healthy teeth and gums, but when my 10 year old son told me my teeth were yellow, I wanted to do something about it. I tried the take home tray method but found it time consuming and uncomfortable, so when Dr. Roper told me of the option to do ZOOM bleaching. I was eager to give it a try. I didn't know what to expect, but from the time I sat down in the chair until I left, the experience was professional, comfortable and the results were fantastic. Later, I asked my son what color my teeth looked and he said "WOW Dad" they're white now, what did you do?"
Robin
Discuss all the ways to brighten your smile with a British Columbia cosmetic dentist. Call or E-Mail Roper Aesthetic Dentistry today for a complimentary smile evaluation.
Phone: 250923-9363
Roper Aesthetic Dentistry
"Changing Lives One Smile at a Time"
201-2276 S. Island Hwy.
Campbell River, BC, Canada V9W 1C3
Email
Practice Areas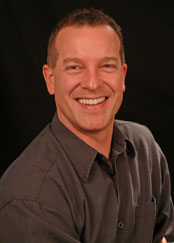 Meet Dr. Roper
Changing Lives One Smile at a Time.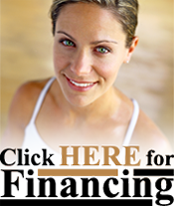 Welcome to Roper Aesthetic Dentistry website, please upgrade your Flash Plugin and enable JavaScript.