Cosmetic Dentistry
Serving Vancouver Island, British Columbia
Our British Columbia Cosmetic Dentistry Services:
Porcelain Veneers
Porcelain Crowns
Tooth Colored Composite Fillings
Tooth Whitening
Bonding
Gum Re-contouring
Smile Rejuvenation
Cosmetic dentistry is not a new concept – but recent advancements and upgraded technology have put this field of dentistry in the spotlight. New treatments and affordable financing at Roper Aesthetic Dentistry make smile makeovers accessible to all who are ready to smile bigger and brighter.
While there are so many smile makeover dentists out there, it takes an exceptional cosmetic dentist to deliver the kind of results that truly make a difference in people's lives. Our British Columbia smile makeover team uses creative design principles, and modern cosmetic dentistry techniques, to give you the smile you've always dreamed of.
At Dr. Roper's mercury-free dental office, even the smallest change can do wonders for your self-confidence, health, and outward appearance. Our team performs high-quality cosmetic dentistry procedures using only the latest and most advanced equipment. Our commitment to technology translates into better results, and our guests are extremely happy with their cosmetic dentistry results: View Testimonials.
So go ahead – turn your frown upside-down with dramatic whitening, seamless crowns, invisible white fillings, and other amazing smile enhancement techniques. Whiten, brighten, straighten and enhance your smile to its full potential. Your smile is an instant reflection of what's on the inside, so why limit yourself with a smile you're afraid to show?
Find out How to Choose a Cosmetic Dentist.
Don't let fear of the dentist stop you from getting that knock-your-socks-off smile. Find out more about our sedation dentistry option.
Dr. Roper also offers state-of-the-art general dentistry services and the fast growing neuromuscular dentistry specialty.
If you live in Campbell River, Courtenay, Comox Valley, Vancouver Island, Nanaimo or British Columbia or are traveling from around the country, our cosmetic dentistry team is ready to reinvent your smile. Call Roper Aesthetic Dentistry today for your complimentary smile evaluation.

Roper Aesthetic Dentistry
Changing Lives One Smile at a Time
201-2276 S. Island Hwy.
Campbell River, BC, Canada V9W 1C3
Fax: (250)923-9365
Practice Areas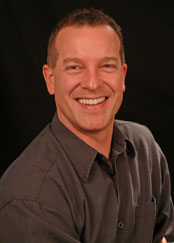 Meet Dr. Roper
Changing Lives One Smile at a Time.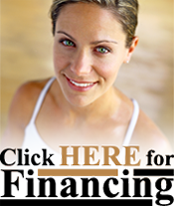 Welcome to Roper Aesthetic Dentistry website, please upgrade your Flash Plugin and enable JavaScript.