About our Office
Serving Vancouver Island, British Columbia
Roper Aesthetic Dentistry
offering Cosmetic, General, Family, Sedation, and Neuromuscular Dentistry
Meet Dr. Roper
Meet Our Team
Office Tour
Financing
Many dental practices offer attractive dental innovations, but without great guest care to back it up, their service may fall short.
Cosmetic dentist Dr. Chris Roper and his amazing team provide attentive guest services, starting with your initial smile evaluation and continuing on through every treatment option you choose to make at Roper Aesthetic Dentistry.
5-Star Treatment
At Roper Aesthetic Dentistry, we believe in delivering exceptional guest care, unparalleled technology, and incredible smile results. Your level of comfort is just as important to us as the work we are performing on your smile. Dr. Roper and his team are passionate and dedicated to providing you with amazing smile results that meet your dental needs.
Roper Aesthetic Dentistry offers a soothing, spa-like experience.
Who knew a dental visit could be so easy and enjoyable!
The extra special care services that we offer to our patients at Roper Aesthetic Dentistry make it a warm and inviting place to relax during your appointment.
Amenities that include:
Paraffin hand treatments
Heated massage chairs
TV & DVD players for viewing during your appointment
Fresh cookies every morning
Coffee and beverages
Cosmetic dentist Dr. Roper and his team are dedicated to dental excellence. Whether you need to schedule a regular check up, want to talk about your smile enhancement options, or are in need of general denistry, we are here to assist you with a personalized treatment plan to fit your dental needs. Trust our team for all your general and cosmetic dentistry needs.
If you suffer from symptoms like recurring migraine headaches, head and neck pain, or soreness in the jaw, you may be in need of the specialized treatment that Neuromuscular Dentistry has to offer.
Dr. Roper is an experienced Neuromuscular Dentist who treats many British Columbia residents to find relief from TMJ pain and other related symptons.
Whiten, brighten, restore, or change your smile. If you are in British Columbia, Comox, Courtenay, Nanaimo or Vancouver Island, Dr. Chris Roper at
Roper Aesthetic Dentistry
is ready to rejuvenate your smile with the lastest that dentistry has to offer. Call or
E-Mail
us today for your complimentary
smile evaluation
!

(250) 923-9363
Roper Aesthetic Dentistry
Changing Lives One Smile at a Time
201-2276 S. Island Hwy.
Campbell River, BC, Canada V9W 1C3
Email
Practice Areas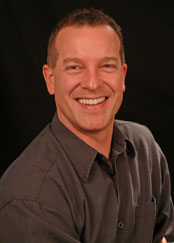 Meet Dr. Roper
Changing Lives One Smile at a Time.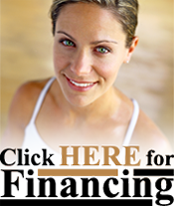 Welcome to Roper Aesthetic Dentistry website, please upgrade your Flash Plugin and enable JavaScript.