Information regarding Practice Areas you may be Inquiring about
at Roper Aesthetic Dentistry
At Roper Aesthetic Dentistry we offer services in General Dentistry as well as Cosmetic Dentistry. We believe everyone deserves to have a beautiful smile. We truly do " Change lives one smile at a time". We hope you find the following information useful. Please contact us for further information
Neuromuscular Dentistry
Neuromuscular Dentistry is a dental approach that many people may not be aware of. Post-graduate training is required to fully qualify as a Neuromuscular Dentist. Dr.Roper completed his post-graduate training at the renowned Las Vegas Institute for Advanced Dental Studies in 2005. A Neuromuscular Dentist examines and treats not just gums and teeth, but also the jaw joint and its related structures – jaw muscles, nerves, blood vessels, ligaments, and other soft tissue. This is an expanded view of dentistry which considers your general health along with your dental health. At Roper Aesthetic Dentistry we have specialized technology for treating neuromuscular symptoms and relieving the pain.
Headaches and Migraines
Headaches and Migraines are one of the most common and painful symptoms of Temporomandibular Joint Disorder (TMJ). Dr. Roper can diagnose and treat this condition of the jaw joints and correct a "bad bite" which otherwise might continue to give you even more painful and frequent headaches. The jaw joints are delicate structures and can be suddenly knocked, or slowly pushed out of alignment. Depending on what might have caused a person's TMJ the pain can effect area's of the head, ears, face, extend to the neck and shoulders, and even affect the hands and fingers. Every case of TMJ is unique, and so is every TMJ treatment plan.
Snoring and Sleep Apnea
Many of us Snore occasionally, but when snoring becomes a regular night-time activity, disturbing others and causing you to wake up tired and irritable, it's time to look into it. Obstructive Sleep Apnea is a disorder where the airway is blocked during sleep, leading to sleep deprivation and other health problems. Dr. Roper can diagnose and treat this condition and help you to make it a thing of the past.
General Dentistry
General Dentistry has progressed enormously in recent years, from the near-miracle effects of computers and lasers to offering tooth colored filling restorations and Veneers. Dental health is essential for your smile to be healthy and beautiful.The secret to having great dental health is early decay prevention and excellent home care. At Roper Aesthetic dentistry we have invested in the latest and best equipment to make sure you have the healthiest dental care available.
Endodontics
In a beautiful smile, we see the outside surfaces of teeth, but the beauty depends on the interior health of each tooth. Endodontics is the dentistry which repairs a tooth's interior and if necessary removes damaged tissue and replaces it. Root canal therapy is no longer the procedure our grandparents used to dread. With modern dental technology and advanced training, dentists like Dr. Roper have proved that endodontic work can be done much more quickly,effectively and painlessly than in past years.
Oral Sedation Dentistry
Many people procrastinate and postpone their dental visits because of anxiety, fear or even a bad dental experience. This delay often makes a patient wait until they are in pain before seeking treatment. We believe in helping you maintain the best dental health possible. At Roper Aesthetic Dentistry we offerOral Sedation Dentistry to patients along with a comfortable relaxing atmosphere.
Whitening
Tooth Whitening is the most popular cosmetic dentistry procedure. For your convenience we offer in-office whitening with Zoom! This procedure is recommended for patients who are looking for quick and fast result or may have a busy schedule. We also offer custom made home whitening kits for those that would rather do it at home. Take home kits provide you with professional-strength whitening gel that you can only get here in the office. Results will be far more superior to anything achieved by an over-the-counter product. The in-office treatment transforms your smile in an hour or so.
For state-of-the-art cosmetic dentistry in Campbell River, Courtenay, Comox Valley, Vancouver Island, Nanaimo and British Columbia, choose Roper Aesthetic Dentistry. Call or E-mail Us today to set up your free personal consultation. We look forward to meeting with you.
Phone: 250-923-9363
Roper Aesthetic Dentistry
"Changing Lives One Smile at a Time"
201-2276 S. Island Hwy.
Campbell River, BC, Canada V9W 1C3
Email
Practice Areas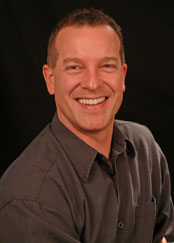 Meet Dr. Roper
Changing Lives One Smile at a Time.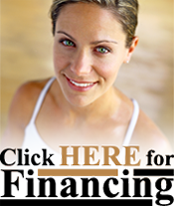 Welcome to Roper Aesthetic Dentistry website, please upgrade your Flash Plugin and enable JavaScript.