FAQ'S regarding Porcelain Crowns
at Roper Aesthetic Dentistry
Are porcelain crowns affordable?
At Roper Aesthetic Dentistry, we view our high quality dental services as important investments you make in your smile. We provide the best quality and technology possible. A porcelain crown is a true investment in the future of your smile and long term permanent placement. For patients interested in making monthly payments, financing is also an option available.
How is a porcelain crown different from a porcelain filling?
Both treatment options have unique benefits that will be discussed at-length during your complimentary smile evaluation. Porcelain fillings, also known as inlays, are placed when less than half of the tooth structure needs to be restored. Providing you with the same strong stability and natural look. A porcelain crown will fit completely over a tooth, whereas a filling will be placed in the cusp, or middle-interior of a tooth. Both crowns and Porcelain fillings are created using a mold of your tooth in our high tech lab, and then bonded onto the tooth during placement.
Why is porcelain used for crowns instead of other materials?
Roper Aesthetic Dentistry is a mercury-free dental practice. Your safety, health, and smile results are as important to our team as they are to you. Dr. Roper believes in offering his guests the highest quality materials for smile makeover treatments. Porcelain is strong, durable and incredibly natural-looking. It gives you a good chewing surface. Porcelain's translucent quality allows it to reflect light just like natural enamel for a sparkling beautiful crown result. We also offer Tooth colored fillings.
Is it normal to have a dark line around my crown?
This does not happen with all-porcelain crowns. It happens with porcelain-fused-to-metal crowns as the gums recede with age. The metal lining starts to show as gum tissue pulls away. If you have an older crown that's beginning to show a dark line , talk to Dr. Roper about a new, natural-looking porcelain tooth crown replacement. See our Smile Gallery for some beautiful crown photos.
Why should I choose Dr. Roper to create my crown restoration?
Dr. Roper has been helping British Columbia residents enhance their smiles with porcelain tooth crown restorations for many years. As a trusted local name in cosmetic dentistry, Dr. Roper delivers the perfect balance of skill, personal service and affordability.
If you live in Campbell River, Courtenay, Comox Valley, Vancouver Island, Nanaimo, or British Columbia and you're wondering what a smile makeover can do for your confidence, call or E-Mail Roper Aesthetic Dentistry today for a free smile evaluation.

Roper Aesthetic Dentistry
Changing Lives One Smile at a Time
201-2276 S. Island Hwy.
Campbell River, BC, Canada V9W 1C3
Phone (250) 923-9363
Practice Areas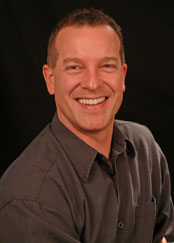 Meet Dr. Roper
Changing Lives One Smile at a Time.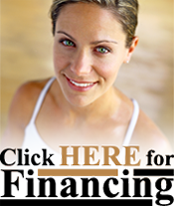 Welcome to Roper Aesthetic Dentistry website, please upgrade your Flash Plugin and enable JavaScript.