FAQ's regarding Bonding
At Roper Aesthetic Dentstry
serving Vancouver Island, British Columbia
Can I choose bonding as an alternative to whitening treatments?
Tooth bonding is an effective way to achieve whiter teeth, but not for the entire mouth. It's an excellent way to treat small areas of decay or for closing small spaces. Tooth bonding offers the added advantage of whitening, but it is usually chosen primarily to restore structure shape and size problems. The best thing to do is to talk to Dr. Roper about your specific smile concerns. Once we have identified the problems accurately, we can work on designing custom smile solutions just for you.
What's the difference between dental bonding and veneers?
Both dental bonding and porcelain veneers are considered to be more conservative treatments. porcelain veneers are thin, custom-shaped shells that are bonded to the face of tooth structure, while Bonding can be done on any tooth surface and is manipulated into place and shaped before being hardened with a curing light. Dr. Roper can help you figure out the ideal dental treatment during your cosmetic dentistry consultation.
What is the bonding material made of?
Tooth bonding material is a composite of dental resin and a safe plastic material and it has a putty-like texture. It is artfully sculpted to rebuild the tooth structure, shape or size.
Can I whiten after bonding?
It is usually recommended that if you are interested in whitening and brighting your teeth, that you whiten prior to the procedure. However, Dr.Roper will discuss with you what options are going to work best. If you are interested in whitening your smile we recommend that you come in for a complimentary consultation to discuss the whitening options that will work best for you.
Why should I choose Dr. Roper to perform my bonding procedure?
Dr. Roper has extensive experience with bonding treatments, and other cosmetic treatments like porcelain crowns, white fillings, and porcelain veneers . British Columbia guests trust him for their smile makeovers for many reasons, including his LVI training, commitment to technology, and beautiful smile results. Not only is Dr. Roper one of the most respected and experienced dentists in Canada, he wins lifelong guests thanks to his enduring commitment to personal service.
Call or E-Mail Roper Aesthetic Dentistry today for your complimentary smile evaluation.

Roper Aesthetic Dentistry
Changing Lives One Smile at a Time
201-2276 S. Island Hwy.
Campbell River, BC, Canada V9W 1C3
Phone (250) 923-9363
Practice Areas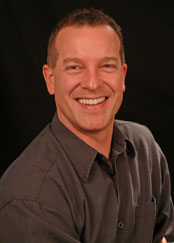 Meet Dr. Roper
Changing Lives One Smile at a Time.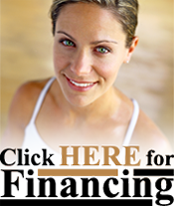 Welcome to Roper Aesthetic Dentistry website, please upgrade your Flash Plugin and enable JavaScript.