Neuromuscular Dentist
Serving Vancouver Island, British Columbia
TENS Unit
The TENS unit, or Transcutaneous Electrical Neural Stimulation, is an instrument used to alleviate the pain of TMJ symptoms, and to help in diagnosing TMJ (Temporomandibular Joint Disorder). It is one of the tools used by neuromuscular dentists.
What is a TENS unit for?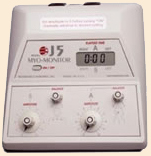 The first focus of neuromuscular dentistry is finding your relaxed jaw position. If the jaw muscles are allowed to stay stressed, it can affect speech, and cause headaches, earaches, neck and shoulder pain, and the whole list of TMJ symptoms, including worn-down and misaligned teeth.
The TENS unit relieves pain by causing the jaw muscles to relax, perhaps for the first time in many years! If you have TMJ, your jaw muscles are in an abnormal state of hyperactivity, fatigue or spasm. That stress helps to keep your jaw out of alignment. The TENS unit is used to calm the muscles with a special stimulation process, so that Dr. Roper can begin diagnosis and treatment of TMJ.
Since TMJ is worsened by stress and tension in the jaw muscles, TENS uses low frequency electrical stimulation to encourage relaxation of those muscles. Like a portable massage unit, TENS works by forcing the sore or stressed muscles to contract and then relax, so that after about half an hour, the muscles forget their stress and remain relaxed.
The TENS unit can be used for up to an hour at a time. It is not a painful treatment; on the contrary, it will relax your entire body. You will feel light tapping while the current is stimulating the muscles to contract. It is a comfortable and effective treatment for TMJ that avoids the side effects and risks associated with medication treatment.
While TENS is not a permanent treatment solution, it can offer you relief from symptoms and give Dr. Roper a starting point for designing your personal jaw repositioning therapy plan. He'll measure and record that newly-relaxed jaw position and achieving a permanently relaxed jaw will be the goal of your treatment.
TENS is pain-free, safe and has been used to treat a variety of muscle therapy types over the years. If you're suffering from the painful symptoms of TMJ, see what our neuromuscular dentist can do for you.
Learn more about the highly specialized field of neuromuscular dentistry.
Visit a skilled neuromuscular dentist in Campbell River, Courtenay, Comox Valley, Vancouver Island, Nanaimo and British Columbia. Call or
E-Mail
Roper Aesthetic Dentistry today for a free smile evaluation with our experienced cosmetic dentist.

Roper Aesthetic Dentistry
Changing Lives One Smile at a Time
201-2276 S. Island Hwy.
Campbell River, BC, Canada V9W 1C3
Fax: (250)923-9365
Practice Areas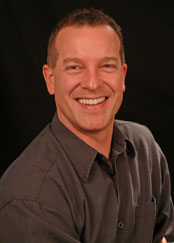 Meet Dr. Roper
Changing Lives One Smile at a Time.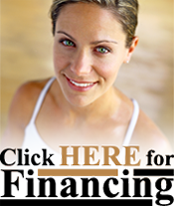 Welcome to Roper Aesthetic Dentistry website, please upgrade your Flash Plugin and enable JavaScript.