Laser Dentistry - DIAGNOdent
Serving Vancouver Island, British Columbia
In order to treat dental problems, your dentist first has to find them!
To maintain great dental health and protect your smile, timing is everything. The DIAGNOdent laser is a very valuable dental innovation that Dr. Roper has integrated into his British Columbia practice. This amazing tool allows Dr. Roper to identify and track decay so much better than previous methods. It's technology like the DIAGNOdent laser that puts Roper Aesthetic Dentistry ahead of other British Columbia practices and keeps Dr. Roper on the forefront of laser dentistry innovation.
DIAGNOdent is proven to be over 90% accurate!
DIAGNOdent advantages
The DIAGNOdent laser has many advantages over traditional tooth and gum diagnostic methods:
Aids in treatment with minimal invasiveness
Provides precise cavity measurement and tracking
Allows Dr. Roper to monitor the stability of dental caries
Allows for closer hygienist identification of decay
Allows Dr. Roper to avoid exploratory procedures when cavity growth is only suspected
Allows Dr. Roper to identify problems undetectable with previous methods
Avoids X-Ray exposure
DIAGNOdent is quick, easy and comfortable!
Cavities have a way of hiding in the hard-to-reach spaces of teeth and gums. Biting surfaces, irregular surfaces, indentations, and other unusual spots are common locations of dental caries. DIAGNOdent is especially useful in detecting dental caries on the hard-to-reach back teeth.
While previous methods of cavity detection missed an estimated 50% of decay, this painless laser innovation uses a reflection wavelength to catch unwanted bacteria before it has a chance to harm precious enamel and healthy gum tissue. For cavities caught early, the remedy is usually as quick and simple as a one-visit white filling, or a porcelain filling!
Dr. Roper offers
laser dentistry
with DIAGNOdent technology to guests in Campbell River, Courtenay, Comox Valley, Vancouver Island, Nanaimo and British Columbia. Call or
E-Mail
Roper Aesthetic Dentistry today for your free
smile evaluation.

Roper Aesthetic Dentistry
Changing Lives One Smile at a Time
201-2276 S. Island Hwy.
Campbell River, BC, Canada V9W 1C3
Fax: (250)923-9365
Practice Areas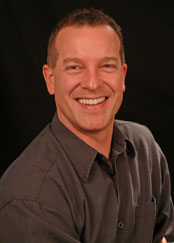 Meet Dr. Roper
Changing Lives One Smile at a Time.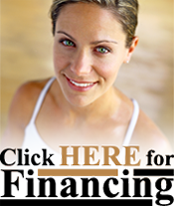 Welcome to Roper Aesthetic Dentistry website, please upgrade your Flash Plugin and enable JavaScript.